Life-saving Visas
The whole area has been mined; one false step could ruin both the mission and endanger lives, but the US Army moves swiftly and confidently through the hostile territory. They have been alerted to the location of IBMs (Improvised Explosive Devices) and both Taliban locations and habits by translators working covertly with the US Army. Using their knowledge of the region, translators save US lives, and the US Army has hired over 50,000 of them during the war in Afghanistan. This demand is only increasing because of the recent deployment of 3,000 US troops in Afghanistan and the continual resistance by the Taliban. However, the US has denied these heros, that risk their lives daily, life-saving visas to live in the US.
Unfortunately, the Taliban has targeted interpreters and their families because of their value to the US. In an NPR interview, Senator Jeanne Shaheen said, "It is no exaggeration to say that this is a matter of life and death as Afghans who served the U.S. mission continue to be systematically hunted down by the Taliban." One example of the Taliban's cruelty, was their treatment of the translator Mohammad Usafi. Usafi was a translator that in a John Oliver interview stated "I talked to my dad [about joining the army] and he was glad. He was a really excited and proud. He said you're going to be helping your country and supporting the US troops, they are here for your country to rebuild your country." His father was the reason Usafi joined the military, but, soon after he began translating, Usafi discovered his father dead. When he didn't quit translating, his six year old brother was kidnapped, and Usafi was forced to pay his life's savings to the Taliban in return for his brother.
Another example of Taliban cruelty is of Sakhidad Afghan. He was an interpreter for the US military from 2009-2014. After receiving death threats on his phone, he applied for a Special Immigrant Visa but was waitlisted. In that time, he was brutally murdered by the Taliban. Unfortunately, tragedies like this are not isolated instances. The International Refugee Assistance Project based in NYC estimates that one US translator working in Afghanistan dies every 36 hours.
For many of these brave Afghan interpreters hoping to survive, immigration into the US is their only hope, but this process is inadequate and complicated. To enter the United States, translators apply for a Special Immigrant Visa (SIV). Applying for an application requires the following,
"Verification of at least two years of employment by or on behalf of the U.S. government in Afghanistan:  a letter from your employer's Human Resources (HR) department confirming that you were employed by, or on behalf of, the U.S. government in Afghanistan between October 7, 2001 and December 31, 2020 for at least two years.Letter of Recommendation from your direct, U.S. citizen supervisor.Statement of threats you received as a consequence of your employment with the U.S. government. A completed Form DS-157, Supplemental Nonimmigrant Visa Application. Evidence of Afghan nationality: A scanned copy of your passport or taskera (with English translation). (At the time of the visa interview, applicants must provide new Afghan machine-readable e-passports.) Your biographic data, and a scanned copy of your employee badge."
Upon completion, they can enter the petition phase.
"All petitions for this program are adjudicated at USCIS Nebraska Service Center. If approved, USCIS will forward your petition to NVC, which will then contact you by email to begin collecting the necessary documentation to support your visa application. NVC also will schedule your visa interview at a U.S. embassy or consulate overseas."
To conclude the process, there is an interview that requires,
"Please bring your passport, any military photo identification (if available), civilian identification badges, and originals of any civil documents, such as marriage certificates, taskeras or death certificates, including all documents that were submitted by email to the NVC. (Applicants must provide new Afghan machine-readable e-passports.) At the visa interview, you will also be expected to provide written evidence of your intent to immigrate promptly to the United States. In addition, you should bring two recent photographs of each applicant, which meet the Photo Requirements."
In addition to all this, the applicant must pay for their flight and a fee to the US. This process is supposed to take roughly 9 months, but it can take years. Usafi was subjected to multiple death threats because of his work, but, according to NBC, it took the effort of several reporters, 93,000 signatures, a congresswoman, and the popular late night host John Oliver just to be waitlisted for 3 ½ years. In Afghanistan alone, there are over 10,000 applicants in some part of the process to apply for an SIV, and it is only getting worse. The US embassy in Kabul is no longer scheduling interviews, and the total number of visas administered and applied has dropped significantly despite the extreme demand.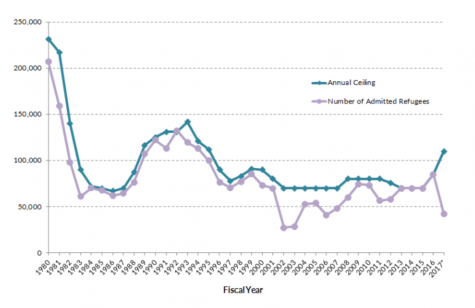 The current application process of SIVs could be designed more safely and efficiently. Mohammad Usafi and his family stayed in a safe house in Pakistan while waiting for their application, and they were fearful for their lives. Usafi stated in a later interview with NBC, "The kids always stayed inside. My mother only bought groceries after dark. We feared being found by the Taliban." This fear and danger can be eliminated using Guam as a temporary residence for translators. This strategy was implemented during the Vietnam War with great success. It eliminates danger to translators and allows interviews to be conducted more effectively without compromising security to the US.
 The drawback to this program is the expense. It has cost roughly 456 million dollars to sustain the SIV program over the last 10 years, but it is worth every penny. The SIV program protects translators and helps incentivize joining the military. Without this protection, the Taliban can create propaganda to scare people from joining the army. Also, if you factor in the budget of the war, which reached 1 trillion dollars in 2016, 456 million does not seem overly expensive. Finally, we owe it to these translators to protect them. They have protected soldiers countless times by giving life saving advice and accurate translations. One soldier went so far to say to Mohammad, "Thank you brother. I don't think I would have survived without you." Because of this, we owe it to translators to continue and improve the SIV.