James Patterson's Maximum Ride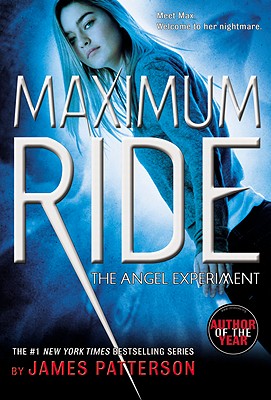 James Patterson's book, "Maximum Ride" is an engaging science-fiction novel about 6 kids who have strange avian-like powers. This novel is extremely entertaining and is a real page-turner, but is also heartwarming at times. At the start of the novel, the 6 kids are running from the organization of evil scientists who created them. The children are of varying ages, with the leader being a girl named Max. This book would be interesting for people who like lots of action and like to skip the background stories. 
Most of the novel focuses on the aspect of family and how they don't have to be conventional to be important to one's heart. This is really sweet and may make you feel fuzzy inside. However, despite the decent length of this book, the plot progression is quite slow, and is quite the cliffhanger, as it is the first book in the series. The plot is quite repetitive, with the kids getting into a brawl with enemies, getting captured, and escaping. If you are going to read this, I suggest continuing to read this series, and not just the first book. 
In conclusion, I would definitely recommend this novel. I would also recommend Virals by Cathy Reichs or the Hunger Games by Suzanne Collins if you liked this book.