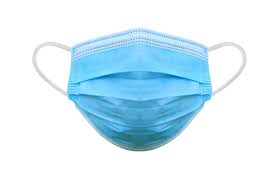 Anthony DeLapi, Staff Writer
June 9, 2020 • No Comments
NEO-BLACK DEATH AT THE DOOR? UNKNOWN VIRUS SPREADS ACROSS NATION. ARE YOU INFECTED? GRAB THE ESSENTIALS NOW BEFORE IT'S TOO LATE! BEWARE THE GREEN CLOUDS! SCIENTISTS CONFIRM VIRUS TAKES FORM OF GREEN DUST PARTICLES. PLAGUE...
The name Shakespeare can be recognized by kids and adults alike around the world. In English class, students are supposed to read and analyze his work....
The Argyle Theater ends strong with their 2018-2019 season, with a laugh-out loud musical, that is a great way to end the season. Based on the ideas and...

Loading ...