John Boyne's The Boy In The Striped Pajamas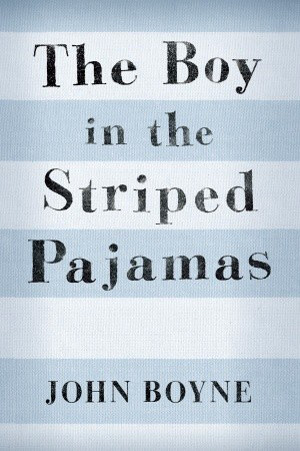 The Boy In The Striped Pajamas 
John Boyne 
Historic Fiction 
216 Pages 
As a young boy, Bruno is told he is moving from his beloved home in Berlin Germany 1942. He is in total shock, and he is devastated. However, Bruno makes a discovery near his new home, that'll change his life drastically, forever. With plot twists and a historic scene, this book is perfect for a great historical fiction read. This book isn't for people who love science fiction, because scientific details are not included. But it is a great fit for someone who loves history. This book is great for many readers to enjoy. 
I recommend this book because it is told in nine year old Bruno's eyes, which makes it easy to understand and enjoyable to read. I noticed that the book reveals a lot of dialogue between Bruno and his new friend which helps the reader to understand the relationship between the two. The story is really about how besides the differences from the way that people label us, we are all the same and you can overcome those labels and differences through friendship. For example, despite the differences between Shmuel and Bruno, they were able to forget about he differences. You should read this book because it gives you an insight of what it would be like to live in Germany in 1942, and it will inspire you to see past the differences of people. 
In my opinion I would definitely recommend this book because it taught me about friendship and being kind to others. I would also recommend other John Boyne books.