Babylon Varsity Gymnastics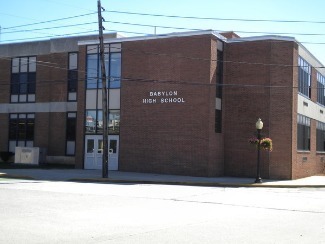 Throughout the 2017 season for Babylon Varsity Gymnastics, our girls have faced many challenges but overcame them. Under the coaching of Mr. Silipo and Mrs. O'Donnell, BVG rose to rank second out of the 22 teams in Suffolk County. With the season starting in July and not ending until mid-November, each gymnast was able to achieve greatness through dedicated hard work throughout the months spent together.
At Coaches Individuals, which is an annual tournament that's held as a friendly competition to raise awareness and money to help fund the research of serious illnesses, three Babylon competitors placed for awards. I myself placed sixth on beam with a score of 7.875. Faith Keane, who is only in eighth grade, placed fourth on floor with an incredible score of 8.8! And, finally, Heather Falconer placed first on floor with an amazing score of 8.025!
In another set of annual tournaments, called County Teams and County Individuals, only the best teams and the best girls get a chance to go. Due to the dedication of the gymnasts on the Babylon team, we were given the opportunity to go to both.
At County Teams, where only the top six teams out of all of Suffolk County go, we placed fourth, and at County Individuals, where only the best scoring 30 girls in the county go, five of the gymnasts on the team went! These girls include Makayla Kearns, Meghan Greene, Haylie Kelly, Bella Kelly, and Katherine, and they all did wonderful. Bella and Haylie Kelly even made the state team!
In conclusion, the 2017 season for Babylon Varsity Gymnastics was a very successful season.