In the Heights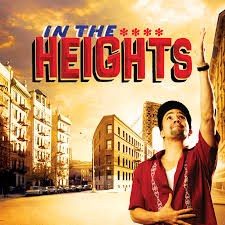 On Tuesday May 1st, several BHS students – made up mostly of the 11th grade Spanish classes – had the privilege of attending a matinee performance of In the Heights at the John W. Engeman theatre in Northport. You may recognize the creator of this show, Lin-Manuel Miranda, from his other incredibly popular musical, Hamilton. But before Hamilton, came In the Heights, a musical set in the Washington Heights neighborhood of Manhattan.
In this mostly Hispanic neighborhood, a young store owner watches the joys and heartbreak of his tight knit community as they pass through his bodega. This musical sung in both English and Spanish showed BHS students different Hispanic cultures through characters from the Dominican Republic, Puerto Rico, and Cuba. The musical also showed students some of the struggles these people face in America such as emigrating to a new country, learning a new language, dealing with economic troubles, and struggling with your identity when your heart belongs to two countries.
This musical won 4 Tony awards including the award for best musical, and it's easy to see why. Everyone can enjoy it's great humor, wonderful mix of Latin and hip hop music, and universal themes of love, loss, and most of all, the importance of family. Our students had a wonderful time!