Teacher Feature: Mrs. Waters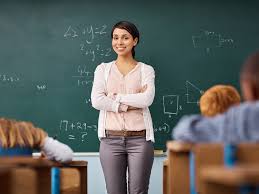 Mrs. Allison Waters is our new school psychologist in Babylon. Mrs. Waters was born in Queens, NY and grew up in Bethpage, NY. During her time in high school, she found her passion for psychology in a Psychology 101 class. Quoted from Mrs. Waters,
"Growing up, I had always wanted to be a teacher and work with children. I figured with School Psychology I would be able to practice psychology while also working in an educational setting and supporting children in need."
Mrs. Waters went to a catholic school, which means the absolute terror of school uniforms, the bane of a young student's existence. Mrs. Water's favorite subject is math, and she even tutored younger students in math as well. She was apart of the cheerleading team and made a diversity of friendships across the school.
Mrs. Water's hero is her mother. "She taught me how to be a strong independent individual and a hard worker!" Mrs. Waters explained.
Mrs. Waters didn't see herself where she is today when she was in school. Like many students today, our thoughts career wise usually start to form during our senior years, but she loves what she does and is lucky to be able to support all types of students.
Some advice to students from Mrs. Waters: "Work hard now and create good habits for college/work. Also, find something you are passionate about and do whatever it takes to accomplish your goals!"