The Enemy Within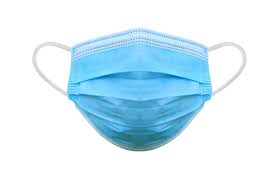 NEO-BLACK DEATH AT THE DOOR? UNKNOWN VIRUS SPREADS ACROSS NATION.
ARE YOU INFECTED? GRAB THE ESSENTIALS NOW BEFORE IT'S TOO LATE!
BEWARE THE GREEN CLOUDS! SCIENTISTS CONFIRM VIRUS TAKES FORM OF GREEN DUST PARTICLES.
PLAGUE ANALYSIS: IS THE GOVERNMENT RUINING OR PROTECTING LIVES?
UNITED NATIONS ORDERS WORLD-WIDE QUARATNINE. WHERE'S BRAD PITT TO HELP US WITH THESE ZOMBIES?!
SHIPPING AND SUPPLIES ARE TO CONTINUE.
WEAR MASKS AT ALL TIMES!
UNCONTROLLABLE DISEASE OR GOVERNMENT INCOMPETENCE?
DEATH FROM VIRUS OR BOREDOM?
BUY BLUE PILLS TO CHECK YOUR HEALTH!
As you can see by now, this is a total cuss show. About a couple months ago, a virus outbreak spread around the world. People were freaking out, having riots, all that stupid stuff. No one knows exactly where it came from or how it started. Some speculate it is an experiment gone wrong. Others say it was the Russians or Chinese Commies. Others say it was an accident at Area 51 or some other high-notch  secret based in the Antarctic. The news was all over the place is  explaining what was going on, like a drunken roadrunner, and that confused everyone. Confusion led to panic, panic led to riots, and riots led to a gosh darn government shut-down quarantine. There are only a couple things left we can do now: Wear Your Masks, Beware the Green Dust, and if you dare, Take the Blue Pill Test.
Oh yeah. I forgot to talk about the pills. A bunch of scientists working for the government were able to examine the green particles, and they made a pill. Basically, it is a reactor. If you're not infected, it has no impact on you and it gives you an endorphin booster. Apparently, these pills also serve as some type of relaxation drug, but I am pretty skeptical about it. If you are infected, you begin to scream and cry out, as the virus is fighting the pill. That is when the police come and take you away.
What happens when you are infected? You turn into these gosh darn mindless mutant cannibals. However, I have been hearing rumors, and something isn't right. The numbers of those infected have went down tremendously, and the new ones found are the ones who took the pill. To sum it up, mutants now only show up from the people who decide to take the pill.
That's why I'm refusing to take the freaking pill. I would know on my own if I were infected. The side effects explained are pretty simple: coughing, shortness of breath, fatigue, all of that. Plus, I don't want any artificially produced endorphins entering my body so I could become some type of hormone-addict.
What do they do with the infected? Well at first, they were rounding them up and corralling them in ghost towns. With the numbers down now, the government is having an easy time of keeping these pens under control. But there are some nutjobs who believe that we need to wipe them all out before they could spread the virus. I mean, sure they're infected, but they're still humans. Plus, there has been no information (at least to my knowledge) that states that those infected already can spread the virus among others. No, it only comes from the green dust.
Now, what kind of insane kooks would want us to return to the Concentration Camps just because were afraid of something we don't understand? I'll tell you: Every single gosh darn actor, tik-tok user, youtuber, politician, athlete, or any other person who has about 2 brain cells. People who are swimming in the money right now and are afraid to lose it.
A bunch of elegant crybabies in my opinion. You don't have the authority to kill people, so stop posting about it on Twitter for cuss sake!
People, I tell you, they can be so stupid at times.
Needless to stay, these are rough times, but that does not mean we become some type of insane mutants of our own.
EXCERPT BY: STEVE. AGE: 17. 3 MONTHS SINCE FLU OUTBREAK.
THREAT LEVEL: 75%.
PUT ON SURVELANCE AT TIME BEING.
            I hate this freaking virus. My whole senior year has been ruined by it! 12 years! 12 freaking years for this! No prom! No graduation! None of the ceremonial stuff that we had to painstakingly watch through every single year. Every single senior looked so happy walking down those halls, but now we get nothing.
Great. Just freaking great.
I can't stand this anymore. Spending every single day trapped in my house like some type of prison. The same walls, the same barf-yellow paint of my room.
I'm going to lose it, but I need to calm down. I'm going to take those Blue Pills that have been advertised across the internet. Going to take my car in later today to the local happy go lucky pharmacist.
Everyone else I know now are taking them. They all seem to look pretty good right now on Instagram. But still, you can't rely on social media for anything.
I texted my friend Stacy, who took the pills. She says they're the best thing to take right now.
I need those pills. They are the only thing that's going to give me some relief.
EXCERPT BY: JULIA. AGE: 18. 3 MONTHS SINCE LOCKDOWN
THREAT LEVEL: 30%
MAKE SURE PATIENT GETS PILLS
            I really don't want to get involved in any of this really. All of this nonsense of whose right or wrong. All of this pointing fingers and people over and over.
To be honest, I just wish people will stop whining about it.
We were put on lockdown for a reason, to stop the spread of the virus. Now we have the hippy, barista-hat wearing primates marching down the streets, protesting the virus.
A virus that can spread easily among a large group of people. Well in this case, people who have left their brains at home.
The government is doing this to protect us, but there are still some things I don't trust about them. This whole Blue Pill thing is both kind of weird and unsettling. The fact that this pill can determine your fate, while basically making you high on endorphins, is kind of disgusting. It's like something out of some cheap horror movie, or the reality pills from The Matrix. But this though is real, and it's weirder than scary.
I refuse to take these pills, but I'm not going to disobey what the government is asking us to do. I'm not an idiot. I know better than to do that.
EXCERPT BY: ANDY. AGE: 17. 3 MONTHS SINCE PLAGUE SPREAD.
THREAT LEVEL: 40-45%
LIGHT SURVELIANCE FOR THE TIME BEING. REPORT TO CRAWLERS. INFORM TO CRONIES IMMEDIATELY.
ARE THESE THE RIGHTS OF THE PEOPLE?
PROTESTS BEING SHUT DOWN DUE TO MORE FREQUENT GREEN CLOUDS. IS THE VIRUS ATTACKING THE RIOTERS?
MEDIA NETWORKS ARE BEING SHUT DOWN ACROSS THE NATION FOR ANTI-GOVERNMENT PROPAGANDA.
BYE BYE FIRST AMENDMENT!
😊100 WAYS TO COOK A CHICKEN 😊 SPONSERED BY THE T.O.P.C.
ENTRY: STEVE. 4 MONTHS SINCE QUARANTINE.
           Topics of Political Correctness. You've got to be kidding me. For the past weeks, the government has been shutting down all of the major news and journalism networks in favor of *family friendly* content. No more ABC, CBS, Fox News, Washington Post, CNN, New York Times, none of it. Websites are being shut down, and YouTube is in shambles now.
Something is really wrong if you haven't noticed already.
Riots have stopped. Not by the police, no, by the Clouds. Yes, I am not joking. The Green Clouds with the virus inside them have been moving in the directions of where the protesters were marching.
A bunch of scientists came out, one by the name of Dr. Martin, explained that the virus has somehow evolved. The virus in some way was like a living parasite and could sense large groups of people on its own. They now highly recommend people to take the Blue Pill test before anyone else could get infected and suffer the dire consequences.
What's the matter with this? A whole truckload of problems, but most of them stem to one single thing: the origin of this virus.
As time goes by now, people start wondering how this even really started. And we got our answer.
About four months ago, a research facility up in New York was working on a special type of drug. This drug would permanently end all anxieties and worries. Pretty good deal, but there's a catch. They were using all of these skeptical practices, the ones you think mad scientists would be doing like good old Frankenstein or Dr. Jekyll. Experimenting with a bunch of chemicals, and then jamming them into any living thing with a heartbeat. Rats, bunnies, stray dogs, bats, even some cows I heard from.
Apparently, they were making good progress, but then it all went downhill. One day, the whole system broke down, and a virus was made. It took the form of the chemicals it was used to be made, the green particles. It took a mind of its own and began spreading like some type of parasitic organism. It spread so quickly across the country, that the government did not know how to respond. In about 2 days, the virus had reached across the world.
This seems like a generic, scientists mess up  and release a deadly virus scenario, but there are still some problems with this.
One, what happened to the first infected? The news was telling us weeks later that the virus was turning people into these hideous mutants, but not how. Then, the virus became a dormant disease, that could only be triggered by taking the blue pills. So why on earth would you take these pills if you are to risk being turned into some type of monster!
It just does not make any sense. As if there is something else going on because a few pieces of the puzzle don't mix, but no one wants to question it.
There is no one left really to question it now. I have to find out what's going on.
You can leave your homes, but you are required to wear your mask and *environmentally friendly* exo-suit.
Jeez, this all too cringy for me to handle.
THREAT LEVEL: 80%
IF PATIENT FINDS CLUES, ENFORCE REGULAR PROCEDURES.
ENTRY: JULIA. 4 MONTHS SINCE LOCKDOWN.
I've seen what these pills do to those infected. When I went out to buy the pills, a guy was chugging them outside. He seemed pretty calm and chill, but out of nowhere he started screaming. He began hitting the wall, as a bunch of police officers zoomed right by and grabbed him.
His eyes were turning green, and his hair was falling out. Strange and grotesque lumps were growing out of his body, and his teeth began to fall out. I heard this chittering sound inside the car , like some animal. The guy turned into a freaking monster!
Now that I've taken the pills, I'm so relieved to find out that I was not infected. Plus, these are amazing.
People my age call them "Healthy Drugs", and I can see the reason why. No side-effects or drawbacks you see with other forms of medicine. The only impact is a calm and relaxing day.
I have no reason to be fearful anymore, as if these drugs were whispering tiny little thoughts of positivity into my head. When the effects wear off, I go grab some more.
I am not addicted to these pills. They are just like taking vitamin supplements. Take them every day, or else you will feel funny.
I missed one day, and I felt pretty weird. As if the whispers from the pills turned into aggressive yells, demanding that I take more pills immediately before my anxiety comes back.
Schoolwork has not been a problem for me, and with these pills, I have been able to focus more easily now.
I remember the whispers inside my head:
You're doing great!
                Keep it up!
                Why not join the BPR?
The BPR. The Blue Pills Rock Club. Some type of online website sponsored by a bunch of famous people. Of course, it was supported by TOPC. Think of any celebrity, and he/she is probably a part of it.
The website is basically a get-together for people to chat and discuss how the pills have brought positivity and enlightenment to their lives.
Some people say the blue pills have helped with their depression. Others say with their anxiety. Others say it motivated them to get into physical shape.
I have never really been a fan of these online group chats, but I think I'll give it a try.
THREAT LEVEL: 10%
ENSURE PATIENT COMPLETES CONSUMING PROCESS.
ENTRY: ANDY. 4 MONTHS SINCE LOCKDOWN.
            I am going to try some of the pills today. Apparently, they do more than just relief anxiety and stress, while also detecting the virus. It is some type of confidence booster as well. I could use something like that right now.
I will see what they're like.
ENTRY: ANDY. 4—-
ERROR. PATIENT SHOWING SIGNS OF RESISTANCE. CRAWLERS HAVE NO AFFECT. SEND LOCAL FORCES IMMEDIATELY.
            What the cuss just happened?!
I took the pills, felt relaxed for a second, but there was something else. Something uneasy in my brain as I took them. Maybe I took them at the wrong time of the day, or I should've eaten something before taking them. I resisted the affects.
Out of nowhere, a tidal wave of mental attacks came at me. They felt like screams and howls inside my head, as if something was trying to claw away at my brain.
I was freaking out, so I started to calm myself down. Using the breathing exercises my counselor gave me, I repeated to myself:
These drugs cannot harm you. Don't let them harm you. Let the effects wear off on their own.
           Suddenly, the feeling of my brain being clawed at went away, and I could feel something else being hurt.
For a quick second, a saw a disturbing image. Something out of a horror movie. A bunch of crab-like organisms were fleeing to a large computer, as they began to explode into blobs of green glop. Above the computer, stoop a very large and intimidating body of mass. However, I could feel something. This thing feared me.
The image went away just as I saw it, and I could feel the effects of the pills finally wearing off.
"What the heck just happened?" I said as I threw the rest of the pills out.
I went to go call my parents about it (by the way I am living in my dorm room now), when suddenly the power to my room was cut off. Out of nowhere, a bunch of officers were running into my residence hall.
I had no idea what was going on except one thing: I need to get the cuss out of there and fast.
ENTRY: STEVE: 5 MONTHS SINCE LOCKDOWN.
I've been checking out my town for a couple of days now, to get a better idea of the impact of this virus. People walked by casually in their exo-suits, while barely trying to keep the appropriate social distance of 6 feet. Lines of people were outside food stores and such. You can see people trying to get some exercise with the updated fitness-suit that is both slimmer and more comfortable, as people jogged around town.
I went to check out the local pharmacy, to see if I could check out the blue pill production or something like that. Police cars were scattered around the parking lot to the building, prepared to take down any suspected mutant that could come out of the pharmacy.
I went into the store and waited online for the pharmacist. While in the store, I noticed something odd about people. They were happy. Very happy if I'm going to tell you. The type of happy behavior that goes beyond normal and can be clearly seen as a coating to hide something else. You see people with smiles so large, that their faces might bleed from the tension. A veneer is what people call it. Every second, someone was laughing or screaming in that high pitch that comes from joy.
Maybe these were the side-effects that the pills would offer. More of a reason I wanted to question the pharmacist.
I was up next to be greeted by a humble, elderly pharmacist. One with white hair, big round glasses, and a big bushy mustache.
"What can I do you for today lad?" the pharmacist asked me.
"I wanted to ask you some questions about these blue pills?"
"Sure."
"Where are they coming from?"
"From the factories up north. The big boys up top like to keep their production separate from regular industries."
"I've never tried these pills before, do they have any side-effects?"
"The only side-effects I can think of are the boosters the pills give you. Unfortunately, they also release the reactor that can confirm you're infected."
"Don't you feel that people may not want to take the risk then? To risk testing to see if they're infected based on what these pills do?"
"I've never put that much thought into it really. People can choose if they want to take the pills or not. Seeing how those green clouds are moving about now, people want to take the test more willingly."
"Have you taken the test?"
"No. I may be old, but I'm fit as a fiddle in my own records."
"I'd like to buy some of those pills then."
"Of course, but you're going to have to sign this," the pharmacist said as he brought up a medical contract from his desk.
"What is it?"
"This is a waiver that states that by purchasing these pills, we the pharmacy is not accountable for the side-effects that may occur."
I signed the waiver and bought a bottle of the mysterious blue pills. As I walked out of the store, I saw in the glimpse of my eye the police officers staring at me. Staring with concentration, like a hawk on prey.
Later that evening, I began to examine the pills. I'm currently preparing to pursue chemistry in college, so I have a bunch of equipment at home for me to practice with. I began to grind up the solid pills into the blue dust particles and put them on tiny slides.
I took out my microscope and began looking at the particles. '
They were moving. Like tiny blue organisms with wavy lines sprouting out them constantly, attaching to one another like parasites. I then began to test the pills against the heat and began cooking them with my burner. I heard a popping sound, the one firecrackers make, then a hissing screaming sound.
They were moving! For the love of God, they were trying to escape!
My slides began to move all around my desk, and I quickly snatched them all up. I could see the particles trying to break free from the slides, breaking them to possibly reach me. I quickly threw the rest of them into the fire, as I heard them screaming in their tiny little voices.
Something was alive in these pills. Something bad. I needed to report this to the pharmacy.
My phone started to bleep like crazy. I picked it up.
WARNING: GREEN STORM HEADING INTO LOCAL AREA. STAY INDOORS.
Suddenly, I heard cars pulling up from outside. It was the police. They began marching into my residence hall, up to my floor. It was the same officers from before. Oh crud. They were coming for me. Were they involved in this as well?
The only thing I could do, was escape via the window. As I made my way down the building, I could hear the officers busting into my room.
I moved quick and jumped down onto the bushes of the front lawn. I made a run for it into town.
Out of nowhere, the green clouds hit. They just popped up like they were waiting for me.
I began to scream as I realized I left my suit at home. I was done for. The Green Clouds began to mow right through me like a murky swampy fog.
As I closed my eyes to expect the worst to come, something happened. Well actually, nothing happened. Nothing. I didn't feel sick, nor did I feel any of the side-effects that the news said. What was happening?
As people came out to see the clouds go away, and question why I looked alright, the police came. They ordered me on the ground, and asked people to stand back. They handcuffed me, threw me in their car and hit the gas.
"Where are you taking me?"
"We have to take you to the isolation camp. You came into contact with the green dust."
"But I'm not infected. I don't feel anything wrong."
"Exactly."
THREAT LEVEL: 100%
SEND PATIENT TO CAMP. FURTHER DETAILS ON HOW TO HANDLE THE SITUATION ARE TO COME SOON.
ENTRY: JULIA. 5 MONTHS SINCE LOCKDOWN.
I've joined BPR and found a lot of positive feedback. People are just so nice on this feed, giving compliments and recommendations to each other. There is even a pill streak for each person, so people can see how long you have been on the pills. Doing the streak gives you awards, such as badges and trophies, but if you take them long enough, you have the opportunity to join the elite group.
I'm so close getting into the elite group. I've been taking the pills for 29 days now, and you have to take them for at least a month in order to be eligible for the group.
I'm so excited about this. Elites get access to stuff such as coupons, reward points that act like money, and even a chance to meet celebrities online. My entire Senior Year would be totally worth it if I got the chance to speak to The Rock!
I've felt so good since taking the pills. Worries seem foreign to me now. I finally feel at ease from such a long time of stress. I'm looking forward to what is coming next!
THREAT LEVEL: 0%
BEGIN CONSUMING PROCESS
ENTRY: ANDY. 5 MONTHS SINCE LOCKDOWN.
They got me. After a couple of weeks of hiding, the police finally found me. They locked me up and took me up north. To the factories where the blue pills were made.
I asked what was going on, and they tried their best to explain. It was weird really. I expected the type of police that would be complete jerks. The ones that yell at kids and punch their prisoners. But these guys were pretty normal really. However, there was an underling problem around all of them.
They explained to me that they themselves have trackers on who takes the pills, and the scientists at the factory had some questions for me.
"Why did you bust into my dorm room then, and hunted me down for days?"
"We weren't sure what happened to you. We were only contacted that said there was a problem with one of the consumers."
"What type of problems?"
"Problems only they could explain really. Sorry about this kid."
As we drove up the rocky roads of upstate NY, I came to a surprising discovery. They were taking me to the factory where the virus supposedly started from.
You could see the remnants of the destroyed laboratory behind the newly built factories to make the pills. Surrounding the facility were armed guards and drones flying around.
I was escorted out of the car by 10 men, and they took me into the building. We walked down numerous halls when we entered a large conference room. Three slouched scientists were reading files as we entered. One of them was the famous Dr. Martin, the man who showed the world the reality of the chaotic virus.
"Come sit down Andy, the rest of you stay outside."
The men left the room, as I hesitantly sat down in the only chair, 10 feet separated from them by a long table.
"What am I doing here?"
"We have run analysis and discovered that you consumed the pills. However, it was to our surprise that you experienced, unexpected side-effects. We would just like you to explain to us what happened."
"When I took the pills, I felt something weird. Like something was inside my brain. I could feel it. It was like a thick fog swirling around my brain. It was like it was trying to talk to me. Whispering things, I couldn't understand in my head. I was unsure of this and tried to resist it. The voices became louder and harsher, as I felt this fog turning solid inside my head. It was if it was clawing at my brain. In those moments of pain, I calmed myself down. Then I saw something."
"What did you see?"
"It was pretty quick, so I didn't get a clear view of it. It was like some sort of vision, something I could see through the dreamscape of my mind. I saw these tiny little creatures, screaming and crawling on a metal floor. They looked like they were in pain, and some of them were exploding into these piles of goop. My eyes turned upward, and I saw a large body mass covered in darkness."
"Could you describe this body mass in any other way?"
"Not really, but I did feel something. Some sort of connection with it when I was on the pills. I don't know if this makes any sense, but I could feel it. It feared me."
"This is very interesting. Thank you for sharing this with us Andy. We want to keep you hear for the next couple of days to run some tests on you."
"Can I call my parents."
"Of course."
"Can I ask you something?"
"Sure."
"Why did you build the facility on the ruins of the laboratory?"
"We did so in order to better understand the source of the virus."
"How long will I be here?"
"Only time can tell that for now, Andy."
THREAT LEVEL: UNKNOWN
KEEP UNDER SURVELIANCE AT TIME BEING.
ENTRY: STEVE: 5 MONTHS SINCE LOCKDOWN. QUARANTINED.
They took me to one of the Corrals. Ghost towns from people fleeing the virus that are being re-used as pens for the mutants.
Before sending me in, they had me examined by a bunch of doctors. I was expecting some type of lengthy procedure of tests and taking samples, but they just placed me in chair, hooked a machine to me, and scanned me. Pretty quick. The doctors then discussed among themselves privately on what to do.
"You appear to have no side-effects. However, you still came into contact with the green particles, so you are infected. You will have to stay here for the time being."
"For how long?"
"It depends. We'll have to run further tests on you as the days go on to see if anything new happens."
"Doctor, I need to tell you something. I don't think the green clouds are the cause of the virus."
"Then what else could it be then?"
"I'm not sure, but I was experimenting with those blue pills before I came in contact with the clouds."
"What do you mean?"
"I cut open the pills and ran tests of their components. I began burning some of them, and then they started… moving. Doctor, I think there's something alive in those pills, and somebody is trying to keep it a secret."
"That may be just a hallucination. A side effect of being in contact with the green particles. It can do a lot of things to your mind."
"Then why did the police bust into my dorm just when I experimented with them?"
"That too may just be a false illusion, created by the side effects of the gases from the particles."
"Is there anything these particles don't do?"
"We'll find that out soon enough, but for now, we're going to keep you in in this holding area."
We moved along narrow metal passes beneath the iron walls built around the ghost town. They unlocked the door, and moved me in.
The place was a dump for the most part. Garbage was flung all over the place, windows broken, trash-barrel fires.
"Hey, who are you?" said a voice in the shadows. I looked around to see a hunched figure in a dark alleyway.
"My name is Steve. Who are you?"
"I'm Rees. What are you doing down here? You don't look like the others."
"You mean… the infected?" Just right then one of the mutants walked right pass us. Hunched over, twisted limbs, patches of hair on the body, lumps bulging out, crooked teeth, green eyes. Something right out of a monster movie. However, this monstrosity (I use that word because that's what he looked like) didn't act like a savage cannibal that the media was telling us about.
"Yeah man. The infected. This is Carl."
"What's up man," he said as he raised his deformed hand up in some sort of wave. Steve replied politely.
"I don't mean to be rude, but are there cannibals in here?"
"Cannibals? Ah crud man, the news is doing it all over again."
"You're telling me, I swear they just want to kill the lot of us. Why are they taking so long, just get it over with!"
"They want to make it official. They don't want to come off as the big bad government murdering innocent people."
"Who is?"
"The boys up top. The ones both the police and scientists answer to. The ones that hide in the dark."
"Why would they ever do that?"
"They want to get rid of us because we know something that will ruin their plans. Hey Carl, call the rest of the gang to the café. We need to have a meeting."
"You got it Rees," Carl said as he scurried along with a twisted gallop.
"These people aren't monsters," Steve thought to himself. "They just look like ones."
"Now tell me Steve, why are you in here?"
"Well, I was running some tests on those Blue Pills, because you see I wasn't so sure about them. Something strange happened when I tested them, and out of nowhere it felt as if the world was out to get me. The police were busting into my home, and nature itself came at me with one of those stupid green clouds. But as I went in it, nothing happened. I wasn't infected."
"That's big news Steve. Do you know what this means?"
"I'm not sure. I guess there is something wrong with these clouds."
"There's nothing wrong with these green clouds."
"Then what is?"
Rees revealed himself from the shadows. He looked like he suffered most of the mutation from the pills. He looked more beast then man now, but there were still some signs of humanity inside him.
"It's these pills man. The pills are the problem."
ENTRY: JULIA. 5 MONTHS SINCE LOCKDOWN. CONSUMING PROCESS
I did it! After a whole month of waiting, I finally got in the elite group! They sent me a welcome package, full of all sorts of goodies and prizes. Jeez, how do they afford to do all of this. I'm finally one with the group. This is so cool.
To top it off, they are giving new elites a free trip up north to the BPR Club Resort. Apparently, this club is so popular that it is getting government funding!
Of course, with my parent's approval, I was well on my way. They took us up on coach buses, the nice coach buses. You know the ones with the portable tvs, working bathrooms, nice air-conditioning, comfortable chairs, and all that jazz. Yeah, those coach buses. God, I love these buses.
The ride seemed pretty quick, as we finally made it to the resort high up in the mountains. The hotel seemed isolated. Something right out of a Stephen King book or stuff like that.
Once we arrived, we were greeted by this energetic tour-guide. If you guys remember those crazy Progressive commercials, then this lady was the physical reincarnation of Flo.
She never stopped smiling, and I mean never. I swear it looked like she was wearing a mask the first time I saw her.
She welcomed us all to the amazing spiritual journey of the BPR. She told us that at this weekend stay, you will find the enlightenment of your inner chi. We went around to check out the hotel. It all looked pretty nice. Big lobby area, food court, those cool looking fountains, arcades, and such. I bet the rooms are those big ones that feel like mini houses. Dear god I love fancy hotels.
"Before you can enjoy all of the amazing activities we have to offer," Flo explained, "We need you all to take the spiritual inner-enlightenment test. This will complete your intuition into the elite group and will allow you to find your inner chi."
We all took the elevator to the bottom floor. There was a pretty big lab beneath the hotel, but less Frankenstein-ish, and more something from out of those happy commercials. You know, the ones with bright white walls, and colorful machinery, and all the scientists looking cheerful.
We entered a dark room lit by cool blue colors of an aquarium on one side of the room.
"Studies have shown that you have a better chance of reaching maximum chi potential by staring at relaxing images. While we have the aquarium here for you to look at our adorable fishes, you will also be hooked up to screens to look at other things as well during the process."
"What will the process entail?" I found myself asking.
"Nothing serious, just a couple of simple questions, and in return we give you rewards."
"What type of rewards."
"Trust me sweetie, you'll find out soon enough."
We all got separate chairs, and the scientists began pushing buttons and such. It felt like one of those interactive 3D rides at Disney World or something, the ones that feel cool and mysterious.
As the process began, a screen popped up in front of me.
WELCOME! HOW ARE YOU?
There was nowhere for me to type a response in the chair, so I just said, "Fine."
THAT'S GREAT!
A little light beeped above my head, as I suddenly like myself being vibrated. It felt so weird. As if I was suddenly in a massage chair, but all of the tension was in my brain.
ARE YOU EXCITED TO JOIN THE ELITE GROUP?
"You bet your butt I'm ready."
The little light beeped again, as the vibration became even more relaxing. I let out a quick sigh as my shoulders lowered.
DO YOU LIKE THE PILLS?
"Your darn right I love these pills."
The vibration turned to a soothing sensation. As if all the remaining stress and tension in my body was beginning pulled out of me, piece by piece.
WHAT DO YOU THINK OF THE GOVERNMENT?
"They're good. Very good guys. Like them a lot."
My responses became more slurred as I found myself becoming sleepy from the sensations.
WHAT'S YOUR FAVORITE COLOR?
"Blue."
WHAT'S YOUR FAVORITE FOOD TO EAT?
"Blue."
My brain felt so mushy and I felt so calm. There was nothing left to worry about in there.
WHO DO YOU SERVE?
           "Blue."
CONSUMING PROCESS: COMPLETE
ENTRY: ANDY. ISOLATED
Doctor Martin and the rest of the scientists kept me in a hotel room for a couple of days. They told me if I needed anything, I could just call room service. However, I wasn't allowed to leave the room. That sucked. Sucked a whole lot. A truckload.
Something urged me to sneak out of the room and explore, but there are two problems with that. One, I'm not some stealth ninja who can do flips and kicks. Two, if I'm caught, then I'm probably screwed. Really screwed. Unless if I needed to, I should just stay here for now.
The window to my room gave me a view to the whole complex. You could see workers and scientists minding their own businesses, but these large trucks kept coming in and out of the main factory. Probably the exportation of those pills.
The pills! Of course. Maybe if I took some of those pills, I could see more clearly what I saw before.
I still kept some on me, hid some in my socks before I got captured. I quickly took a couple and chugged them down with water.
Instantly the screams filled my head and my brain felt the sharp claws scrapping at it. Before I could react, I remembered what I needed to.
You are no threat to me if I refuse to allow it. You have no power over me.
Out of nowhere a guard busted into my room. He had me at gunpoint. I felt my heartbeat raise again as the screams and brain scrapping intensified.
You have no power over me.
You have no power over me.
I am calm.
I don't know what you are or who you are,
But I am in control of myself.
Suddenly the guard started screaming as well, and collapsed on the floor, pounding his fists on the nice rug.
Did he hear what I just said.
"NO!" the Guard screamed. "It wasn't me it was him! It was-"the man was cut off as his head began to split open. Just like an egg. A cussing bloody egg. His screams were cut off with a sticky cracking sound. His head split open, and this lump of mass emerged from it. It was covered in red blood, and it was shaking. It leaped onto the ground, as the man fell limp dead. The creature raised itself with its legs, actually with its six legs, to about 2 feet high.
It looked like if you mixed a crab with a spider. It's six appendages were more crustacean, but the body was more insect with a light plating similar to those on crabs. It's head a disgusting mix of both species. 8 little black eyes, patches of hair popping out, and those wavy little things right where the mouth was. Not the prettiest sight.
It began moving toward me, hissing. I could feel something inside it. The same way I felt the screams and brain scrapping in my own head. They felt the same.
You have no power over me.
Without me, you are nothing.
I could feel the creature's thoughts. It was agitated, but it was also frightened. It hesitated to move forward.
Take me to what I saw in my vision.
I know you know what I saw.
The creature obliged as it began to scurry out of the room, like some overgrown insect. I followed it down the hall.
It took me to the elevator and jumped up to press the bottom level. When he went down, I noticed the other floors said Hotel Lobby, Rooms, LAB. We were going to LAB.
We entered a pitch-white laboratory, but it was completely empty.
Where is everybody?
They are hiding.
From what?
From you.
Why?
You have consumed the pills. They have you in the loop, but you resist. Resistance in dangerous.
Who is they?
We entered a dark room, only lit by a bright blue aquarium behind us. The creature I was following started to hiss again, and suddenly exploded into chunks of green goop.
On the other side of the room, there were rows of chairs set up. A large shield covered the chairs, but I could see the people's feet still inside it.
Suddenly, one of the shields opened with a little beeping sound, as large amount of steam blew out as the shield folded upward.
There was a girl, about 18, strapped to the chair. Her eyes were closed, but she was smiling in a dream-like state. It took me a second to realize the large pipe that was plunged into her head. Strange fluids were being pushed into her head on one side of the pipe, and the other side was receiving some sort of reddish-yellow liquid.
There were more beeping sounds, as the rest of the people emerged from the shields protecting them. They all had the pipes in their heads, sucking all that reddish-yellow fluid out of them.
Before I could respond, the lights went up all around the room. All of the scientists circled around me, staring at me with lifeless eyes. I was cussing terrified, but for some reason they themselves looked uneasy as well.
Out of all of them, I noticed Doctor Martin, who looked the most unsettled out of all of them.
ENTRY: STEVE. QUARANTINED
I followed along with Rees to the dimly lit café. Inside, there were about 10 or so mutated people. Twisted limbs, crooked teeth, bulging eyes and lumps, skin turned yellowish-green or reddish-orange. Besides from their unsettling appearances, they still acted like regular people.
They sat around a large circular table, and Rees asked me to sit right by him.
"I'm still confused," I asked Rees. "What do you mean the pills are the source of the virus?"
"It's a whole government set-up," Rees explained.
"The guys up-top are using the green clouds as a diversion," another mutant explained. "They want us to fear the clouds so we would take the pills."
"What do the pills do? What are they?"
"Well, from our experience with them, we came up with a couple of theories."
"One, just like how you found out, there is in fact something alive in these pills. Not like a parasite, but more like some type of soldier. Something that reports to the higher power."
"These organisms become some sort of active host in your body, controlling what you can and cannot do."
"How can they do that?"
"They feed off the chemical responses the brain releases. The emotions we give off, such as anger, passion, and especially fear, gives them more control over our bodies."
"Has anyone ever seen one of these organisms?"
"Only are rare occasions. We call them crawlers. Nasty little things. If agitated, they can bust through your skull like the gosh darn xenomorph!"
"What agitates them?"
"When someone resists their control, there are two options. One, the creature decides you are no longer useful and busts through your skull, instantly killing you. Two, if the creature wants to use you still, they'll mess with the chemicals in your body, causing you to turn into a mutant. That's what happened to us."
"But why not just… well… kill you off right then and there?"
"We're not sure exactly why as well, but we believe that they want to keep some of us alive to support their spread. The idea of mutants spawning up will make it more understandable then by instantly killing people they don't see fit."
"I don't understand."
"Yeah, we too kid. We're just guessing based on what has happened so far. These crawlers have a certain agenda, but they aren't rigid. They're adaptable, always changing their plans."
"What is their agenda?"
"It seems simple enough, world domination, but there is something more to it. They are keeping people alive. They want to spread the blue pills around the world, and so far, they have been successful with it."
"The rates of mutants have gone down recently. Could that have to do with anything?"
"The mutants were their propaganda to encourage people to take the pill. They encourage people to shun away us mutants, being mindless creatures who were infected by the virus. But in reality, we are the ones who resisted the effects, but paid the price by allowing the crawlers to get us."
"How do you resist the effects?"
"Well for the most part, people just refuse to accept the crawlers. All those whispers and brain scrapings, they just refuse to accept them. But that isn't enough. The darn things are persistent, and if don't change your attitude, that's how they get you. Remember, they still feed on your emotions. When you're angry or scared, they will still have control over you. In that state, that's how they turn you into monstrosities."
"Does resistance always lead to mutation?
"I suppose if a person keeps calm while also resisting, then they could weaken the hold the crawlers have. That could break of the connection."
"Connection?"
"When you take the pills, you become a part of some mental connection with both the crawlers and probably their masters. In this field, they will break you down mentally, turn you over to them, or if they find you resisting, turn you into a mutant."
"What do you mean turn you over to them?"
"The more pills a person takes, the stronger the control the crawlers have over them. The pills become addicting after you take them, and that's what these crawlers want. They take the ones who become controlled up north to their compounds."
"What happens there?"
"No one knows for sure, but when the people come out, they're changed."
"All of those people you see walking the streets, the ones that seem off to you. The ones that look happy but feel fake, those are the ones changed."
"Who are these guys on top?"
"No one knows. No one has ever seen them or lived to see them at least. They stay up in the complex north."
"Why are they doing all of this?"
"Like I said before, control and power, but it may also be for survival as well."
"Survival?"
'They need large amounts of people to go to their complex in order to complete what they call the "Consuming Process." Whatever happens in there, strengthens them.'
"How do you guys know all of this?"
"Just like you, before we became these mutants, we were investigating the strange side effects of the pills. But we were doing it, well, not so politely."
"Basically, we acted like rebels."
"The government officials that were already under the pills control, knew we would be a threat. They couldn't kill us, so they forced us to take the pills, knowing we would naturally turn into mutants based on our current emotional states."
"Is the process… painful?"
"Yeah, it's painful. But the pain goes away quickly when it's over."
"What do we do now?"
"We get the heck out of here. Since they leave us to our own devices, we have been able to form computers and weapons to help us escape."
"We hacked into their channels and found an interesting case. A person took the pills and resisted the effects while harming the crawlers."
"Harming the crawlers?"
"Apparently, when harmed, the crawlers explode into chunks of meat, and the ones in the surrounding area become agitated. It is even suggested that this resistance put some damage on the guys up-top as well."
"Could this person be used as a weapon against them?"
"Definitely, but we have to make it there before the crawlers decide to anything with him."
"Why haven't they just killed this person already?"
"I'm guessing they are just confused and scarred. After being able to control the masses for so long, they are unsure how to handle someone who truly resisted them. Also, they may still have to pull up the cover that they're the good guys. People still not infected know they did this, and if they killed an innocent person, then they would lose a lot of progress."
"Remember, the crawlers' main weapon is through the mind, not through physical contact. They are an organized living virus, that will calculate each move it makes. It needs to take out each threat one step at a time."
"Alright. How do we get out of here?"
"Just follow us. We've made a tunnel that'll lead us to the sewers."
I've joined the rebels. Not the run-of-the-mill freedom fighters, but still good people. I'm suspecting we'll go down in history as great heroes, or corpses. Either way, we're already knee deep in this mess. We can't go back now.
ENTRY: ANDY. DETAINED
I stood in this brain-sucking room as all the scientists were staring me down. Like hesitant vultures.
"You should've stayed in your room Andy," Dr. Martin said. "This has nothing to do with you."
"Are you going to kill me?"
"No Andy, we aren't monsters."
"What is all of this?!"
"Just simple experiments."
"Experiments! Are you people nuts or something?!"
"Now Andy, there is no need to have an outburst."
"Outburst? You're drilling into people's heads!"
"Andy, we don't have time for this. We're taking you back to your room."
The pills, oh good god, take the pills quickly!
"If you try to resist Andy, we will have to get physical."
"Why are you doing this?"
"That is none of your business Andy."
"It has something to do with these pills don't they."
"Take him away."
Two security guards grabbed me and dragged me off back to my room. This time, there were three guards guarding my room. They took precautions and cleaned out my whole room.
For the next couple of hours, I sat in the fancy prison cell.
They're going to kill me. I know it, you can feel things like that. But when? Why not know?
I went out to the window, to see it was tapped down with a black tarp.
Maybe they can't kill me yet. They need to know something. But what?
They slid under the door my dinner, an arrangement of chicken, veggies, and a glob of mash potatoes. It was cold and obviously not healthy, just like this place.
What were they doing to those people?
It's obvious, they were sucking out their brains like some cultish maniacs.
Where did those pipes go? The pipes with all those… fluids inside them.
The thoughts of the yellowish-reddish goop moving through those clear pipes made me lose my appetite.
They kept me in that room for 2 days, sending in more artificially made slop 3 times a day.
On the evening of the 2nd day, the guards opened the door.
"You need to come with us."
"Where am I going?"
They didn't answer me, and I reluctantly followed them. I couldn't escape, there was nowhere to go. I couldn't run away.
Do you ever get the feeling that the end of something was here, even if you're not told? That was this. This was the end for me. Either death, or something worse.
What could be worse than death? I guess getting your brains sucked out by a bunch of insane scientists.
They took me to the elevator and pressed the button to the bottom floor. It must've been miles beneath the complex, because we were moving in that elevator for about a minute.
When we reached the floor, we moved into an empty and cold room. It looked completely abandoned. The lights were flickering on the ceiling.
Then I realized something, this was the original laboratory. I knew because the news showed us pictures of original lab before the accident. The lab was a large complex, gleaming with sparkling lights, and a clear marble floor. It looked more like a mall for the most part than a lab. The rooms where they did their experiments were spread out in separate sections from the main hexagon-shaped center of the complex. In each room, they did a different function for their main experiments. For example, one room they had all the animals caged up and cared for. In another room, they had all the chemicals, another had the machinery, another room had the computers and scanners.
Now the lab was in ruins. It was if there was an earthquake, and the whole complex sunk into the earth. The process destroyed the structure of most of the building. The white marble floor was covered in mud, debris, and some strange stains splattered about. It wasn't surprising that this was obviously blood. The rooms where they did the experiments looked like they were ran-sacked and scavenged for resources. The animal cages looked ripped upon and demolished. The remnants of the chemicals stained the floors with broken glass. The machinery and computers however weren't destroyed. It was as if something took them.
Something was alive down here. We walked deeper into the ruins of the complex, buried beneath the earth. We reached a large dark doorway. Suddenly the guards stopped moving and stood stationary.
They wanted me to go into the darkness alone, and with no other option, I did.
I walked through the doorway, that slanted left sharply. I went down the hallway. Something was odd about these halls. They looked like they were made by some abstract artist, like something Tim Burton would do in his movies. The slanted hallways, with twists and curves.
The hallway was carved from solid rock, but from someone's twisted design. The rock was cool and black, from remaining underground for so long.
The walls suddenly had vines on them as I went deeper. The vines were oozing with a black substance, and reddish lines moving through them. These weren't vines, they were moving. They were alive. But what was it? They were veins. Veins on something living.
I went deeper, and I found where the veins were coming from. They were coming from these giant bloody webs. It reminded me of a beehive for some reason. The webs were scattered all over the walls, as I suddenly realized the hallway was actually getting bigger as I went on. There were these giant holes left from these webs.
I went deeper, when I found a little orange orb attached to one of the webs. I hesitantly moved toward it, to see something inside the orb. It looked like a little spider in the orange goop. When I looked closer, I noticed the same little joints of the crawlers, but in baby-form.
I felt the smack of something made of metal, as I was pushed aside. As I pulled myself up, I saw a giant metal claw carefully going in to snatch the orange orb. It pulled the orb out as the sticky reddish veins snapped off it. The claw then retreated back into the darkness ahead of me.
I went deeper to find that darn claw, when I finally reached a ginormous room. It looked like an underground cave but renovated for some reason. I finally found the claw and the orb. They were moving around over a cavern in the cave. I had no idea how deep that cavern was, so I was cautious making my way down there.
The claw was attached to a giant machine on the ceiling of the cave, looked like something that was half-hazardly snapped together. I could see some wires stemming out, twitching with static. Suddenly more claws came out of other holes into the large cave. I could hear the creaking and moaning of the claws, as they carefully placed all their orbs into this large funnel machine in the middle of the cavern.
It looked like a bunch of oranges in a cone, but then I heard the beeping and drilling of the machine. It was grinding up the orbs, into some type of goop. In that goop, I could still see the mini-crawlers still intact. I followed the process each step at a time, like how a dog keeps his gaze on a ball.
On the final stages, a strange blue liquid entered the machine through some unknown pipes, mixing with the orange and now greenish goop that was with the crawlers. The whole mess of a combination was moved all together, to a conveyer-belt like assembly process.
What was on this belt? Tiny little capsules. What was going into the capsules? The goop that now took the form of a powdered blue substance.
This is how the blue pills were made. Not a real pretty picture. Now I had to know where that mysterious blue pipe came from. I scanned back up the machine and locked my eyes onto that pipe.
It stemmed outward from the cavern, like a sewage pipe, onto the hard rock floor of the cave. It twisted and curved like a cable as it went into the center of the cave. I kept my eyes on it as I went as well to the center of the cave.
Squish
I looked on my shoe, to see a bluish saliva like substance. The cable went upward as I followed it. I got distracted as more splatters of the blue saliva landed on the floor, like drops of drool.
I remember this place. This is the place I saw in my vision.
Suddenly, as if reading my mind, the full-grown crawlers began swarming behind me, but kept their distance about 3 feet away.
Why did I become so interested in this cable? Right, the blue liquid.
There was something wrong with this place, like a strange energy field filled the caverns. It made me feel woozy, made me willing to follow the cable like some distracted animal.
Just look up.
I slowly turned my head upward. There was a giant machine of computers, scanners, and other experimental equipment. This was the equipment from the lab. Just like the large metal funnel, this too looked like it was poorly smacked together. Pieces of wire and machinery popped out but looked like it still functioned. Put together poorly but functioned normally.
Higher.
I moved my head up more to see the cable end. It was attached this to greasy blackish-green end of some rock. It was about 10 feet of the ground. The skin of the rock squished together a bit as the blue liquid released into the pipes and went back in the funnel machine. This wasn't a rock.
Higher.
I moved my head up more, still slowly. Either I was scared, or the strange trance of this place had me under it under its control. Whatever it was, it wanted me to savor this moment for some reason. You could feel it.
From the end of the pipe, there was a large sack that I thought was a rock. It looked like the backside of an insect, like a spider or bee. I went up more, to see long objects piercing from the body. These were the arms. 8 of them. All long, thin, fingerless, appendages. It looked like something else was keeping this thing up, so the arms looked weak and tired.
The main body was a lump of fat, the same greenish-black skin from the lower body. Smacks of yellowish-reddish liquid were stained all over the body. I noticed another pipe, this one stemming from the backside of the fat body, pushing strange fluids out of it at a rapid speed.
These fluids were the ones I saw being pumped into those people in the chairs. Then that means that that yellowish-reddish stuff is…
I moved my head upward to be greeted by a long bended neck. Like some twisted reptilian giraffe neck. The pipe swirled up the neck like some water slide of fluids.
Now finally, the face. Dear lord, that cussing face.
My head was fully extended upward, as I was greeted by the head of this strange creature.
It had a roundish head, with a long beak-like upper mouth. On this beak-like mouth, thin little sharps of teeth jutted outward in two separate rows. It had large pointed ears, like a bat's ears of some sort. The eyes. My god freaking eyes. Six insect eyes rested on the front of the roundish head, right above the beak-like mouth. Two larger eyes laid on the outer portion of the head close to the ears, as four smaller eyes formed a square right in the center of the head. All of the eyes were green and reminded me of the eyes of an insect. The ones that have the sharp lines that give them a different form of view. But these eyes had a special type of gaze, that starred right into your soul. Those type of freaking eyes. As if there was a scary monster behind each of those eyes.
This creature was being held up by a large piece of machinery, its body locked into the machine to hold it up. Like some twisted crucifixion.
There were more of them. As the lights suddenly began to turn on in the cave, about 5 more of these creatures appeared scattered higher above the walls of the cave. All with the same pipes coming out of them and machinery holding them up.
The foul smell of bodily waste and decay filled my nostrils.
I heard an obnoxious slurping noise. The ones you hear people make when drinking a milkshake or Slurpee, trying to get every last drop out of the sweet drink.
This slurping noise was coming from the pipe entering the creature's mouth. What was it? It was the yellowish-reddish liquid that has traveled so far from its home of the heads of those people attached to those torture chairs. Now being slurped away by the creature, getting every last drop of the sweet drink.
It was all laid out so carefully, for me to see the truth. They wanted me to see that. These creatures, or should I say, the guys on top.
It all felt like a movie for a while, with the final twist slowly revealing itself.
A bunch of monsters hiding beneath the complex of a shady organization.
What is going to happen next? We'll just have to find out.
ENTRY: STEVE. ESCAPED.
We snuck onto a train and rode it up north. We hid in the cargo hold, as Rees went through the plan with us.
"If we can get this kid to take more of those blue pills" Rees explained, "then maybe he'll be able to destroy these guys on top."
"What's the kid's name?" I asked.
"His name is Andy. He's about your age as well."
Rees and the others began preparing their weapons. Some of them were able to steal weapons from the ghost town's armory, but others plan on using their mutated bodies to fight with. Long, twisted, sharp claw hands can come in pretty handy.
"Steve, I need you to come with me to find this kid. The rest of you will hold off the security."
'Why me?"
"Because you're the only one who doesn't know how to fight. Plus, I don't want to lose you to those guys if we somehow get beaten."
"Alright let's do this."
It took a couple of days for the train to reach the northern complex. We snuck off the train and hitch-hiked across the mountains to the base. The rest were planning on causing a distraction at the front gates, while me and Rees would go through the sewers again.
"You ready?"
"As ready as I'll ever be."
We entered the sewers as we heard the beginnings of gunshots and screams above us. We went through a long tunnel buried smoothly in dried up human waste. A sight to behold. I heard a clanking sound from the right of us.
The tunnel appeared to have caved in, because it opened another passage. This passage led to a railroad track that was going up vertically to the surface. It was like one of those mine-carts, but more advanced. Up on the tracks came carts of blue pills. They were covered in a protective glass shell.
I broke one of them open and snatched a couple of the pills inside.
"I bet if we follow this track," I said, "it will lead us to main machinery."
"And we can destroy it," Rees replied.
We both went down the track, when suddenly Rees hunched over and fell on his knees. He let out a painful groan as his mutilated body began shaking.
"Rees. What's wrong?"
"There's something down there. Something I've felt before, when we were forced to take the pills."
"What feeling?"
"Sickness. Light-headiness, our brains becoming weak and mushy. Pain. The agony that turned us into these things."
"The source of the problem must be down there."
"It's them. The guys on top."
"What are they doing down there?"
"Who knows, but we got to kill them."
We went further down the mineshaft, when I to felt something strange. It was as if the air was being poisoned, but the poison made you feel woozy and weak. It made you feel like you were in a dream-like trance, between being awake and asleep.
"Guys on top, more like guys on the bottom."
"You're telling me. At this rate, they may be the devils themselves by going down this far."
…..
Meanwhile on the surface, the mutants and security were brawling. Both sides were emptying rounds of ammo at each other, chucking grenades and tear gas, turning the front of the complex into a battle ground. The mutants used their twisted bodies to their advantages. Leaping to higher areas, knocking down guards with their claws, and even biting some of them away.
Eventually the mutants were able to break into the complex, only to be greeted by a large mass of scientists. They starred at the mutants, with blank lifeless eyes.
"Get on your knees!" one of the mutants shouted. "You don't stand a chance!"
A strange screech filled the entire complex. The noises of an animal screeching in a pitch that hurt the ears of the mutants.
Suddenly, all the scientists started to shake as if they were having seizures. Then, blood started to pour out of their eyes, ears, nose, and mouth. Their heads split open, and crab-like organisms busted out and leaped onto the floor, while the body they were using collapsed. One by one, each of the scientists' heads split open, and the creatures the mutants called crawlers, assembled into a giant fighting force.
The clitter-clatter of sharp points on metal filled with room, as even more crawlers came swarming in from the rest of the rooms in the building. Hundreds of them.
Without hesitation, the mutants started to fire upon the crawlers. The crawlers began moving in on them, like a tide on the beach. They swarmed the mutants, causing them to find shelter on the beams that held up the complex. Some of the mutants tried to squash and claw away at the crawlers. They were successful at first, but they to became overrun by these crawlers.
The way the crawlers eat, is similar to the way of scavengers like vultures. They all take turns ripping away and consuming the flesh of their victim, until all that is left is the bones and yucky guts that don't taste good.
Trapped and outnumbered, the mutants began climbing to higher grounds, as the endless hordes of crawlers followed them.
ENTRY: ANDY. EXTERMINATE.
"What are you?" I found myself eventually asking the large creature in front of me, as it casually continued to sip away at the brain juices of its victims.
"They won't tell you," Dr. Martin explained as he appeared behind me. "But I can."
"What are these things?"
"We call them Cronies. Intelligent, adaptable, hive-mind creatures."
"What the heck did you do? So, this is behind everything."
"Precisely."
"What happened?"
"Seeing how these circumstances turned out, I am now allowed to explain to you the origins of these magnificent organisms."
The crawlers circled around me, so I wouldn't be able to escape. Even if escape was possible at this point.
"About 6 months ago, scientists at this research station were experimenting with the chemicals inside the mind. Endorphins, hormones, all of that."
"Why?"
"They wanted to create a drug that would end all the negative emotions we have. Anger, sadness, guilt, envy, all of that, and replace it with a permanent feeling of happiness and comfort."
"It all felt apart?"
"No. In fact in the end it worked, but with some minor flaws. Not all great pieces are without their flaws. They experimented on numerous test subjects for weeks on end, when suddenly they did it. They found the cure. The cure to all negativity."
"These things are you cure?!"
"Yes. Such power to control emotions couldn't be contained. In some way, the cure took on a mind of its own. All of the chemicals, genes, and experiments done on it, made it into some sort of living virus."
"This is insane!"
"Please, let me explain Andy. There is no need to freak out. The virus began taking a physical form, what we call the Cronies before us. The Cronies are the head-minds of the whole operation. In some way, they are the instructors for the better tomorrow."
The Cronies began slapping their jaws a little bit to the response. They like the praise.
"They knew the world wouldn't understand their intentions, so they made a whole operation. Green Clouds, Mutants, Blue Pills, all of it stems from their agenda."
"And what is there agenda?"
"To bring peace and joy to the world. You have seen the positive effects of the pills on people. No more worries or troubles. Just, happiness."
"Then why are you sucking their brains out?!"
"The Cronies need food in order to survive as well, Andy. Their lives depend on a cycle of excretion and consumption."
"Excretion?"
"The blue pills contain the special enzymes that are from the Cronies. Using these enzymes, they use their mental powers to control the masses. If they resist, well they are shunned from society for ignoring perfection."
"Turning them into mutants!"
"Well we can't just kill off anyone who resists the effects. That would ruin our progress as peace-givers."
"What about the green clouds and the toxic particles?"
"Those have been used to well encourage people to try the pills."
"So basically, it's a whole cover up."
"I don't like putting it that way, but in some eyes, it can be seen like that. Remember, the Cronies require consumption just like the rest of us."
"What do you mean consumption?"
"Well, they can't just give away all of their own powers to the masses. They need something in return. Our juices."
I could hear in the distance one of the Cronies slurping away at its juices.
"It is a balanced cycle. The Cronies are properly fed and nurtured, and the rest of the world gets the positive benefits of their special powers."
"How do you play in all of this?"
"As you see by now, the Cronies main power is mental. They unfortunately have no physical strength to support them. That is why they have the crawlers to assist them, and we scientists to spread their good word."
"So, you're all praying to a bunch of mutated brain-sucking animals!?"
"I wouldn't call them animals, Andy. I would rather think of them as a combination of all the tests done on multiple animals. A mixture of all branches of life."
"I'm having a hard time believing you."
"You don't have to."
"Don't you realize how messed up this is, or have you just let these things suck your brain out as well."
"I don't understand what the problem is"
"THEY ARE EATING US!"
"Survival has always been changing. Man has always been the dominant species, and in so we have gotten nowhere. This is the next step."
"Please don't preach to me about the failure of humanity." I turned around and pointed at the fat monstrosity hanging on the ceiling. "Stop making me speak to your puppet and tell me what you want! Why am I still alive?!"
"Because you were the first to truly resist them, Andy. They are interested. They want to have a special examination of you."
"What do you mean?"
"They want to see what's inside your head that made you resist. You won't be the first, there'll be others. They want to prevent something like this happening ever again."
"You can't-" I was cut off as I felt something piercing the back of my head. I stumbled to try to pull it out, but it was already pumping something inside me. The feeling made me throw up all over the floor.
"Thank you for helping us Andy. Your service will not be forgotten."
I heard them inside my head.
RELAX.
RELAXY ANDY.
LET US IN.
"No!" A sharp piercing pain filled my body, as I screamed out loud.
LET US IN.
WE WON'T HURT YOU.
AFTER THIS, WE'LL GIVE YOU EVERYTHING YOU WANTED.
MONEY.
POWER.
STATUS.
ANYTHING YOU WANT.
"I want you to get out of my head!" The piercing pain doubled down as I started to cry.
YOU DON'T HAVE THE PILLS THIS TIME ANDY.
IT IS POINTLESS TO FIGHT BACK.
ALL THE PAIN.
ALL THE SORROW.
AND THE AGONY.
IT CAN GO AWAY.
YOU CAN BE FREE.
FLY WITH US.
LET US IN.
"No, no, no." I mumbled to myself as I started to bawl on the floor.
DON'T CRY ANDY.
WE CARE ABOUT YOU.
WE LOVE YOU.
JUST LET US IN.
AND WE'LL MAKE YOU FEEL BETTER.
MAKE YOU FEEL HAPPY.
MAKE YOU BE PERFECT.
"No, no, no" I whispered to myself as I saw Dr. Martin and the Crawlers staring down at me on the floor.
ENTRY: STEVE & ANDY. DESTROY N-
"Holy shizz!" I screamed as we stumbled upon the large cave, and we saw the swarms of crawlers climbing on the machines making the pills. I saw Dr. Martin in the distance, and a young teen curled up on the floor. There was a pipe sticking out from his head going all the way up to the body of a-
"What the heck is that?!" I found myself screaming as I saw the bloated alien-like creature hanging from the ceiling, only to see more popping up now across the cave's higher walls.
"It finally makes sense now," Rees said as he loaded his gun.
"What makes sense?"
"Haven't you ever watched those old sci-fi movies. These overgrown tubs of lard are the hive-minds. And we are its freaking food source!"
Rees began firing as the swarms of crawlers, causing them to explode into the green chunks.
"Come on, we got to reach that kid!"
Me and Rees ran down the slopes of the cave, avoiding the bottomless cavern, as Dr. Martin began firing on us.
Rees then unloaded a full magazine onto the doctor, spraying him in a bunch of bloody polka dots. But something was wrong, Martin was still standing.
Suddenly, Martin's whole body split open vertically, and a giant crawler emerged from his corpse.
"That's a big one!"
"Get the pills to Andy, I'll take this one."
Rees began firing at the mega-crawler and Steve made a b-line to Andy.
The Cronies began raising the pipe, causing Andy to be moved up above ground in an unconscious state.
The mega-crawler lunged at Rees, knocking his gun away. But Rees was prepared for this, and began sticking his claws into the crawler's head, causing the crawler to scream. Rees jumped onto its back, and began riding it around like some deformed bull, while continuing to slash at it.
Andy was still unconscious when he heard something.
"Andy! Grab these!"
DON'T RESIST.
LET US IN.
IF YOU DO, WE'LL HAVE TO KILL YOU.
LET US IN.
Andy sluggishly held out his hand as he felt a couple of small items rain down onto his palm. Without thought he threw them into his mouth.'
LET US IN.
"You can't harm anyone."
The Cronies screeched in harmony as they felt the resistance again.
WE HAVE MENTAL POWERS BEYOND YOUR UNDERSTANDING.
WE CONTROL MASSES OF FOLLOWERS.
HOW CAN YOU STOP US?
"By ignoring you. Your power stems from your ability to manipulate people's emotions. But I am not afraid, I am calm."
The Cronies screeched again, when suddenly their fat bodies started to rip open and bleed.
STOP!
IF YOU KILL US! YOU KILL ALL THE PEOPLE UNDER OUR CONTROL!
YOU WILL BE A MURDERER OF THOUSANDS!
MILLIONS!
"But all of those people are already under your control. They are just crawlers."
The Cronies began to gag and vomit as their bodies started to decompose.
WHAT OF THEIR FAMILIES? THE ONES NOT INFECTED?
WHAT GIVES YOU THE RIGHT TO TAKE AWAY THE ONES THEY LOVE?
"What is the cure?"
THERE IS NO CURE!
"What is the cure?"
The Cronies' limbs began to break and twist from the mental battle they were having with the boy.
THE CURE IS INSIDE THEM!
"So you lied to me?"
The Cronies' machinery started to fail them as they collapsed to the ground.
YES! WE LIED TO YOU.
ONLY THOSE YOU ACCEPT THE ASSIMILATION AND HAVE BECOME A CRAWLER WILL DIE!
MERCY!
MERCY!
"Why did you do all of this?"
WE WERE HUNGRY!
STARVING.
WE NEEDED FOOD!
"Then I will end your hunger. Leave this world. You have no power over me or the rest of our race."
The Cronies all began to decay and rot into deformed piles of bones and guts. Their screeches of agony filling the caves and eventually the complex.
All of the crawlers under their control began falling. One by one. Exploding in globs of green goop. The mega-crawler Rees was fighting started to twitch and burst like a guts balloon. All of the crawlers swarming the complex imploded and left the floors in a greenish goop.
The pipe broke from Andy's head and he fell onto the floor.
YOU MAY HAVE KILLED US NOW.
BUT YOU CANNOT DESTROY THE VIRUS.
WE WILL RETURN.
AND WE WILL FIND YOU FIRST.
AS LONG AS THERE IS FEAR AND ANGER IN THIS WORLD, WE WILL SURVIVE.
YOU CANNOT CHANGE THAT!
"You're right I can't change that. But we can change how we respond to you. You will have to do your own dirty work now if you ever want to re-emerge. But now you are nothing, just a dust cloud of negative thoughts."
Andy could hear the hissing of the Cronies in the distance.
WE WILL NEVER DIE.
Andy got back up onto his feet and shook the hands of Steve and Rees. They all felt the sickness in the place fade away and complex up above was in flames.
THE DAY WAS SAVED BY THOSE WHO RESISTED THEIR INNER DEMONS.
BUT AS LONG AS WE LIVE,
WE WILL HAVE EMOTIONS.
EMOTIONS THAT WILL UPSET US,
ANGER US,
CAUSE US TO PANIC.
AND WHERE THOSE EMOTIONS LIE,
THE CRONIES SHALL PROSPER.