Madam Mayor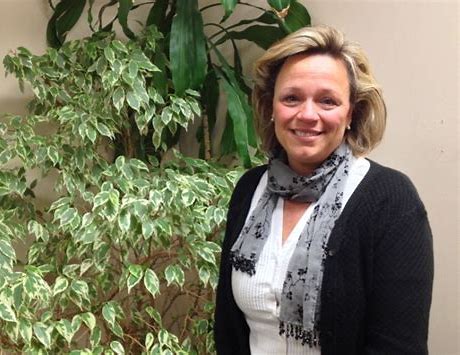 Babylon Village's new mayor, Mayor Mary E. Adams is the first female mayor of Babylon Village in the village's 127-year history. Madam Mayor was elected for the position by the Village Board following the unexpected death of Babylon's long-time mayor, Ralph Scordino. She is the former president of the Long Island Board of Realtors and has served on the Architecture Review Board as well as the executive board of the Babylon Beautification Society. From active citizen, to Trustee Adams and Madam Mayor, she has had quite the active role as a public servant. I reached out to Mayor Adams, wanting to learn about the woman involved in making Babylon its best.
Alana Lewis: I just want to start with, where you are from, originally?
Mayor Adams: I was born and raised in New Jersey.
AL: Did you move to Long Island as a kid?
MA: Actually, my dad was in Real Estate and we always had family here out on Long Island, and my father always wanted to move here. What he did he moved the family here and then I came out to Long Island. Interestingly enough, my father was in real estate and I am in real estate, my mother was a nurse, and my sister is a nurse
AL: So, what is your job in real estate like?
MA: I own an office, I own the Century 21 in town, in the village and it's you know it's been a really great experience – it's been a really good to me. I started out in real estate as a secretary and I always thought "Gee, I never want to be like my dad, I never want to sell real estate" and here I am, thirty-five years selling real estate and owning an office – so funny how that happened!
AL: As a kid and a student, what were you like?
MA: Oh, as a student – well my favorite subjects were or English (I loved English) I love to write. I went to college for communications and worked at a radio station for a long time. I guess I was really into my studies. My parents really believed that hard work pays off; you work hard, and you know you're going do really great in life and they were right. And I'll tell you a funny story: when I was sixteen, as I was blowing out my sixteen birthday candles, my dad already found a job for me… so that was how I grew up, you work hard and has so much to offer – but it doesn't drop in your lap, you really have to work for it.
AL: That is a good philosophy.
MA: And, I have to say, my sister and I – I have one sister – both my sister and I are the same way: we both work very hard, and we put our minds to something and no matter what, we do our best to get it done.
AL: Who was your childhood hero like growing up?
MA: Oh my, good question. So, I had a few of them. Jackie Kennedy: Jackie Kennedy was one of my mentors. Marcus Thatcher, Prime Minister of England, Golda Meir, the Prime Minister of Israel, and my mom. My mom was (she's not alive now) but she was very smart, she had a big heart, and my mother would do anything for anyone, and that left such an impression on me. When she had passed away, for years we never understood why my mother would buy all these big boxes of pretzels – we never understood it. And she would always say, "well I'm giving the pretzels to the dogs" or this or that and at her wake, we found out that she was giving them to other people that came and visited relatives in the nursing home. We never knew that. But I would say those three people, and it's funny because I picked all women. You know if you look at Jackie Kennedy and Margaret Thatcher and Golden Meir, you know and my mom I guess for that matter, you see things in common. They were strong women, they persevered, they were gentle, they were smart, and they all worked hard. So if I can live up to those four I think I'm in pretty good shape.
AL: I know what you mean, like my mom is one of my heroes.  
MA: There you go, everyone needs a hero, and a mom is good one.
AL: Yeah; do you think that there is any part of your past that makes you who you are today?
MA: Yeah, actually, I think when I first had gotten into real estate, it was not easy. I was struggling. I had bills to pay and you know when you're in real estate you're on commission, and I struggled, I made some bad decisions, or whatever like we all do bad choices. Like maybe I should have paid more money back then and I didn't, but it made me a stronger person. And sometimes now, and I'm sure your mom would probably say the same, sometimes when you still think like "oh gee, you know why can't life be like this way or that way" … you know I look back at those times that I was struggling, and I appreciate it where I am now. But it made me stronger. It made me a stronger person, it made me more accountable to myself; that if hey, I made a bad decision, it was my decision I have to own it. But it also made me very resourceful. That nobody was going to give me something; that I had to go out there and get it. So yeah, looking back, I would think real estate probably contributed a lot to who I am today.
AL: Like being in real estate also helped you be where you are today?
MA: Yup, especially owning a business. You have to be responsible, dedicated, you have to take care of clients and customers, no matter where they come from, what avenues of life they're from. Some people have really great stories, and some people have very sad stories, and it's about taking care of everybody.
AL: Were you a Girl Scout when you were younger?
MA: Yes I was! My mother – I was a brownie – my mother was, and I went up through the Girl Scouts to the Juliettes, but my mother was a troop leader also. But yes, my sister and I were Girl Scouts, we both were.
AL: Do you think that helped shape who you are today?
MA: I don't remember we being as involved as the girl scouts are now in the community. Back then I remember we did things together, like help the school out with fundraisers and things like that. But I remember, and I'm going back a long way, I remember the comradery with the girls. I couldn't wait to see them after school. Just to be like a team, so I guess in essence you're right, it did affect where I am today.
AL: Yeah, I know exactly what you mean. What advice do you have for young people who now look to you for leadership, and how to be the best they can?
MA: Um, good question. What I would say is that the road in life isn't sometimes as easy as we think its going to be or we think that it should be. And to stay persistent, to keep focusing on the goal, and while you're focusing on your goal, make sure you're helping people along the way. Sometimes life throws curveballs, right? We might not know why right now, but you know what, someday down the road we'll learn the lesson. I think that's the important thing. That no matter how many times we feel like we've been kicked down, or if somebody doesn't treat us kind, if we can learn a lesson from it and make every day better from it, we're in a better spot. You just have to keep moving forward – especially now, with COVID, that we're all going through, you guys at school, the business district, all of it, we have to set our eye on the goal, and one day we're going to be through this. We're going to get through it together and be better on the other side of it. But along the way, we've been learning lessons. What we need to do and what we didn't do, and how we could have been better towards each other. This is the advice I would give.