Rich Wallace's Southpaw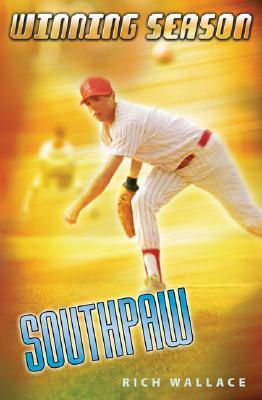 Southpaw 
Rich Wallace 
Children's Fiction 
105 Pages 
Southpaw is a children's fiction book written by Rich Wallace. Jimmy Fleming is a pitcher who  moved to Hudson City with his Dad after a divorce. This isn't the typical Cinderella story, though. He looks to become the team's newest pitcher. Before long, his teammates are taunting him and his Dad is putting more pressure on him as the days go by. He's not the one to give up and when the season goes downhill, his attitude and marks go up. 
This book not only features the fictional story of Jimmy Fleming, it also presents the struggles to get on a baseball team. Looking back, I have never been through a divorce before. Now, after reading Southpaw, I have deeper empathy for those kids with divorced parents and are trying out for a baseball team. This book has made me question what my actions would be in this type of situation. 
All kids and/or teens could benefit from reading this book. Too many of us just give up, especially after a divorce, yet Jimmy uses this to benefit from and give him the power to pitch his way to victory. If you liked the Tim Green Baseball Great Series, then you'll love Southpaw. This book will teach to never give up and pitch your way to success!