Letters to God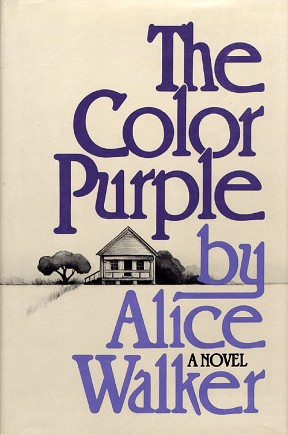 Have you ever felt like you don't belong? Like your "family" isn't really your family? Like you don't deserve to be given this unfair life? That's exactly how Celie, a 14 year old  African American girl feels in The Color Purple. Only, she's felt this way for so long that she's just started to accept her bad life and give up on fighting back. This work of fiction follows Celie's life for over 40 years as she tells her story through letters to God.
The Color Purple is A Pulitzer Prize and National Book Award winning novel about life for African Americans, especially women, in the 1930s. It prominently shows gender roles, sexism and racism, and family. The book is told in letters, from Celie to God because she feels like there is no one else she can talk to during these experiences. However, as the story moves along, the letters begin to be addressed to her sister Nettie, who was torn away from her when Celie was forced to marry.
Follow Celie's harsh journey through life and watch her grow up in The Color Purple. Read this book to find out more about the struggles and hardships of life for young African Americans in the 1930s.